Donate
You can donate to a specific project, or allow us to determine where we serve the greatest need.
You can also donate to our administrative costs fund. Here are our needs:
-Priority campaign to raise money for IBU Foundation working on the tsunami/earthquake recovery in Sulawesi
​see poster
-Funds for the post office box renewal $96/year
-Secretary of State renewal fee of $20/yr.
-Webhosting $80/yr
-Webmaster $200 for site upgrade
-Tel & Data $75/mo
-Communication/fax/mail & office funds for project backstopping
Sulawesi Tsunami/Earthquake Response 2018

Please donate for urgent need - death count now at 2000 but believed to be 5000

AOMAA PO Box 544, Sebastopol, CA 95473

or
IBUFoundation bank account:
​Yayasın Indonesia Bhadra Utama
130.00.3037777.7
PT Bank Mandiri (Persero) Tbk.
Branch: KCP Bandung, BKR:
Jl. BKR No. 124A. Bandung 40254
Swift Code: BMRIIDIA
Contact Person Fatwa Aulia
tel (+62 856-2010-202)
email: info@ibufoundation.or.id


Nepal Earthquake
​On April 25, 2015, a 7.8M earthquake centered in the Ghorka district in Nepal killed more than 7000 people, and left hundreds of thousands homeless. The quake flattened entire villages and triggered an avalanche of Mount Everest. Out of the disaster has come great need for secure housing and personal safety, especially for women. Please help AOMAA to help local organizations and workers rebuild two villages in the farmlands of western Nepal.



---

PROJECTS CURRENTLY NEEDING DONATIONS:

Sulawesi Earthquake/Tsunami Sept 2018- supporting a local non-profit called the IBU Foundation
www.ibufoundation.or.id

Treefood4life -Zambia
Breadfruit tree planting progect for food security


Nepal Earthquake response to rebuild two villages

​Antaridhisi Nepal women's safety project

Malalo

Sports Foundation (Zambia)

Community Clinics in Democratic Republic of the Congo

A Child's Garden of Peace

Nepal ​Grassroots Tools +Tech Drive +Art Makers Workshops

Learn about our Projects

---

YOU CAN SEND 100% OF YOUR DONATION TO LOCAL PROGRAMS

AOMAA transfers

donations directly to local people and local programs -- we

don't take money out for administrative expenses.

AOMAA

is a small non-profit without big institutional presence, but very effective -- no waste.

Donate to specific programs.

YOU CAN HELP US PAY FOR ADMIN EXPENSES, TOO!

Our administrative expenses are covered by our volunteers, and donors who earmark funds for them.

Please help us if you can to keep the organization going.

AOMAA is putting out a request for a new computer. Our old laptop is in need of replacing. We request $500-1000 for a new one, or the donation of a modern PC laptop.

Donation to the Administrative Fund:
---
THREE WAYS TO DONATE
Paypal

Make a secure donation through Paypal.

If possible, please add 2.2% to your donation, to cover the fee charged by PayPal.

Donate for Nepal to rebuild two villages

---

Donate to Antaridhisi Nepal Women's Safety Project

---

Donate to TreeFood4Life Project in Zambia

---



Donate to A Child's Garden of Peace Project



---



Donate to our Administrative Costs Fund



---

Send a check

Please address checks to:

"American Overseas Medical Aid Association"
With a memo on purpose (project name, Admin Fund, or other)

and mail to:

American Overseas Medical Aid Association (AOMAA)
P.O. Box 544
Sebastopol, CA 95472
USA



---

Bank transfer

please send Sulawesi Earthquake/Tsunami transfers directly to Ibu Foundation:

---
Powered by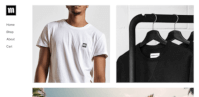 Create your own unique website with customizable templates.